A new age of creative possibilities
We are one of the few suppliers that can boast certificates both from the world of construction and from electrical engineering or photovoltaics respectively. Two essential building blocks for the realization of systems that work stably in the long term.
These certificates apply to a wide range of services and products. For instance, we have the most diverse cells in our portfolio. These are polycrystalline, monocrystalline, high-efficiency as well as semitransparent and coloured cells.
In the glass sector we can also provide complete services in projects such as insulating glass elements, various edge finishes, drilling of holes and more.
We manufacture semi-transparent solutions using different cell spacings or with semi-transparent cells, which create an even shadow pattern. We are unbeatable worldwide when it comes to maximum-size implementations. 2,440 x 5,000 mm is a world record in the solar module sector. The realisation of coloured variants is achieved through the use of coloured cells, coloured films, coloured glass or printed glass.
With our partners on every continent we enable you to implement your projects quickly and purposefully. Individual solutions are elaborated in close co-operation with architects and planners. The network has grown enormously over the past 15 years.
ertex solar offers an impressive range of products to meet every architectural need. That way even the last doubt on integrating photovoltaics is being vanished – unparalleled visual homogeneity thanks to special print surfaces is being achieved. A true hidden talent.
This is possible through choosing one of three options, which also can be combined for even more aesthetic possibilities:

To emphasize the environmental approach on a project, there is also the possibility to not hide the photovoltaics but play with the cells. The freedom in playing with cell placement can create a unique design in applications such as skylights, facades and canopies, thanks to:
A geometrical or totally random pattern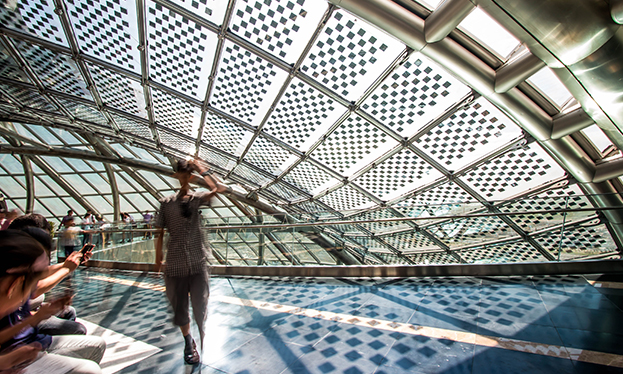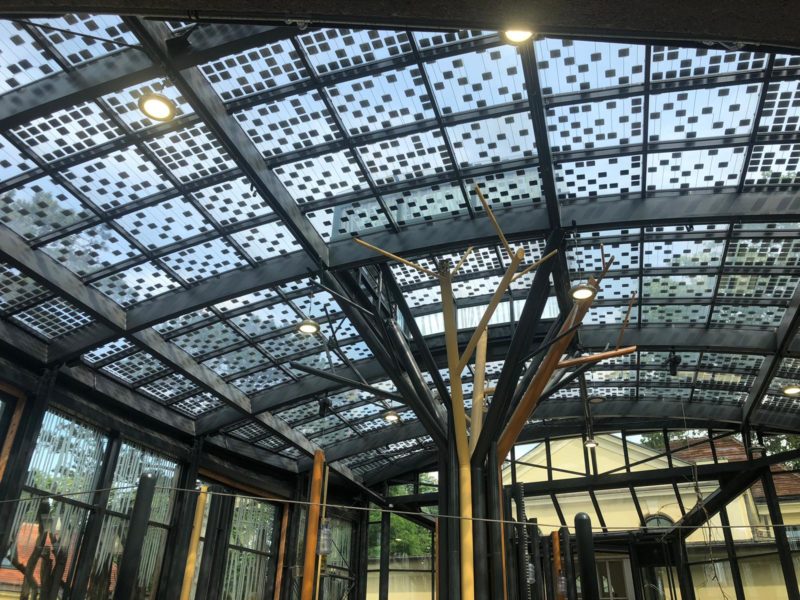 The use of coloured cells